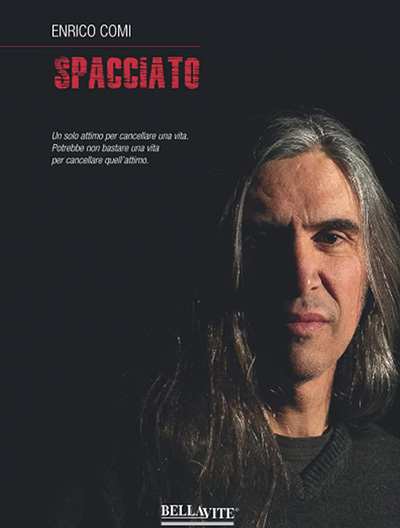 SPACCIATO (TO BE A GOONER)
A single moment to erase a life. A lifetime might not be enough to erase that moment.
Publisher: Bellavite – € 19,00 
ISBN : 9788875114015
Only the Italian version is available. 
For orders of more than 5 copies write to info

stupefatto.it (info[at]stupefatto[dot]it). 
For smaller orders contact your local bookstore or purchase online.
The volume was published in July 2020, and it immediately became a very popular one. A book that will make you feel a wide range of emotions. It spares no tears or smiles. An unfiltered writing: raw, comprehensive, and detailed.
Suitable for an age group of 16 and up. For those who wish to be find a guide in someone who has spent years trying drugs and then liked them, loved them, worshiped them, dealt them, and allowed himself to be enslaved by them. He then hated and fought them. Eventually he came to understand them.
If you have enjoyed books like Christiane F., We Children from Zoo Station, Spacciato will become your favorite book.
I will be raw and direct. I will spare you no tears or smiles. We are talking about drugs, this is not a children's fairy tale.